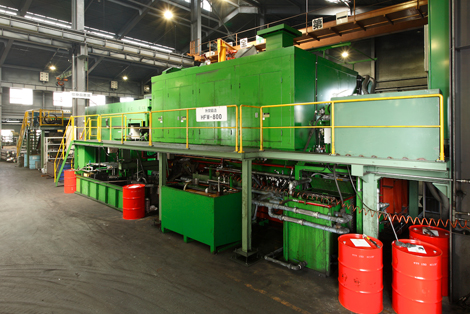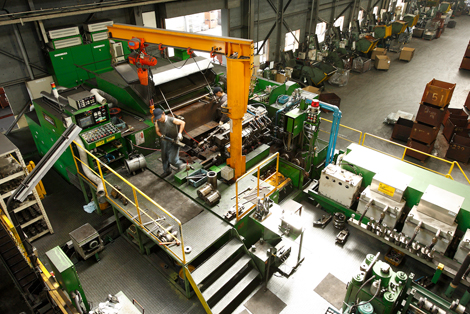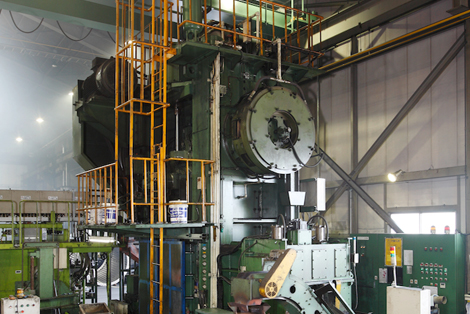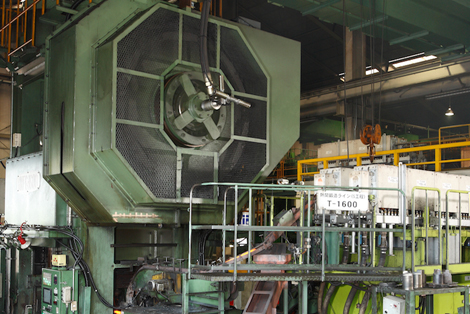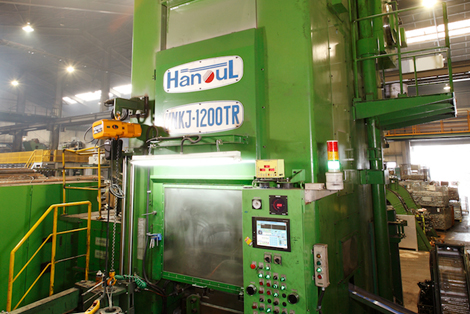 In hot forging, heated to above 900 ℃,recrystallization temperature, to reduce the deformation resistance of the material, and then molded by applying pressure to the material by using a mold.
It is possible to make complex products in a vertical hot forging machine, while we can mass produce products by high-speed rotation in a horizontal hot forging machine.


It is molded at room temperature in cold forging.
Therefore, compared with the products made in hot forging, they can be produced with accuracy.
We have adopted a combined processing: the products are fabricated in cold forging after once formed in hot forging so that we can make higher-precision products.